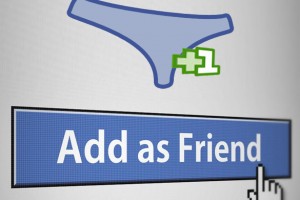 Before Anthony Rienzi was married with two daughters and working for a marketing startup in North Carolina, he used to steal girls' underwear.
Rienzi was the panty-pilfering bandit of Louis Pasteur Middle School in Little Neck, Queens. His heists started in the seventh grade and ended—as far as I know—when Corinne K. died in a car crash on Little Neck Parkway.
Rienzi was never caught. He's never confessed. I'm the only one who knows about the jobs he pulled. We were best friends.
This morning Rienzi sent me a friend request on Facebook. We haven't spoken in nearly two decades, and there he is, an older, thumbnail version of the kid I used to eat lunch with every day.
READ MORE.