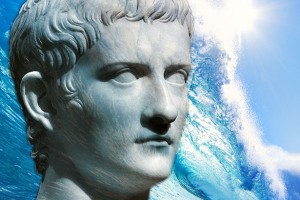 Emperor Caligula declared war on Poseidon and ordered his soldiers to thrust their spears into random, threatening, foaming waves.
I approach wearing only a gauntlet. I slap her pale cheek with the heavy glove creating a small, bloody crack in her perfection. I remove the violent hand covering. Naked, I toss it, and it lands on the cutting, shell's edge.
Offended, she tries to pierce my eye with her slave Cupid's arrow.
READ MORE.